God Save the Queen (from the Previous Night's Concert at Wembley) Text
Worum geht es in dem Text?
Der Songtetx handelt von Lobpreisungen an die Königin. Er beschreibt, wie man sich wünscht, dass sie lange regiert, ihren Feinden schadet und für uns eintritt, um Frieden und Glück für unser Land zu bringen. Er bittet Gott, ihr zu schenken, wonach wir uns alle sehnen, und dass sie uns loyal und frei in Einheit erhält.
Mehr anzeigen
God Save the Queen
God save our gracious Queen,
Long live our noble Queen,
God save the Queen;
Send her victorious,
Happy and glorious,
Long to reign over us,
God save the Queen.
Oh Lord our God arise,
Scatter our enemies,
And make them fall
Confound their politics
Frustrate their knavish tricks,
On Thee our hopes we fix
Oh save us all.
Thy choicest gifts in store
On her be pleased to pour;
Long may she reign;
May she defend our laws
And ever give us cause
To sing with heart and voice
God save the Queen.
Our loved Dominion bless
With peace and happiness
From shore to shore;
And let our Empire be
United, loyal, free,
True to herself and Thee
For ever more.
News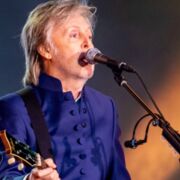 Vor 12 Stunden
Paul McCartney bezweifelte Fortsetzung seiner Musikkarriere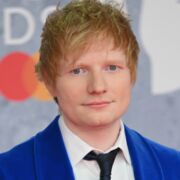 Vor 1 Tag
Ed Sheeran plant die Veröffentlichung eines Albums nach seinem Tod
Queen - God Save the Queen (from the Previous Night's Concert at Wembley)
Quelle: Youtube
0:00
0:00