Who won the war of you and me? Sometimes it's hard to say. It seems the story's changing everyday.
I guess it's nothing new to me to carry on the flame. Everything was lost as she walks away.
I guess there's no one out there. Impatient insecurities guided by no faith, tossed and turned and lost and tucked away.
It never meant a thing to me, moving on this way. Everything was lost as she walks away.
Holding on to nothing when there's nothing but me. I feel something burning, something turning in me.
I close my eyes. Is there anybody out there but me?
Don't build the coffin until it dies. I'm not a martyr anyway. Bound from the rings beneath your eyes.
There's really nothing more to say.
Hey there little boy, what have you learned today?
News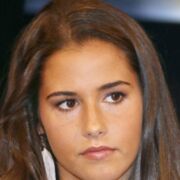 Vor 2 Tagen
Sarah Engels: Hat sie Angst?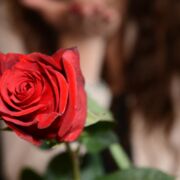 Vor 13 Stunden
RTL-Reporterin Franca Lehfeldt und Christian Lindner: Verlobung!
Rod - The War
Quelle: Youtube
0:00
0:00