Gotta Root Out Of It* Songtext
Worum geht es in dem Text?
Der Song beschreibt eine Gesellschaft, in der Menschen versuchen, sich selbst darzustellen, indem sie Dinge tun, die nicht authentisch sind. Der Sänger sagt, dass man sich von dem Druck lösen muss, etwas zu tun oder zu sein, das nicht authentisch ist. Der Song schlägt vor, dass Menschen nach ihren eigenen Interessen handeln und versuchen sollten, das Richtige zu tun, anstatt sich der Gruppe anzupassen.
Mehr anzeigen
I've gone to Meryl Tankard's alternative dance space
I've lied like Richard Nixon, &quotyeah the show was really great&quot
I've been to putrid parties held in upper Melton West
It's all worth it if it passes the ultimate in tests:
Gotta root out of it.
The Sistine Chapel shows us how art and genius meet
Nowadays they go for a latté somewhere in Chapel St.
And talk aesthetic theory 'bout the post-modern malaise
Michelangelo shrugs it off - &quothey, well, it gets me laid.&quot
She wrote the Female Eunuch and she don't live here no longer
Drops in to tell us that we are one big Albury-Wodonga
A feminist icon, must have always dreaded
The bloke running down the pub to shout &quothey guys, guess who I bedded!&quot
Go buy yourself a Beamer, bud - ain't no-one that you're foolin'
When you say you like 'em because of their precision toolin'
Some people become rockstars, some commanding chiefs
The end's the same, if not the means, Go ask a catholic priest.
*performed on the festival tour 98/99, originally titled 'Why Did I Write This Song?'.
News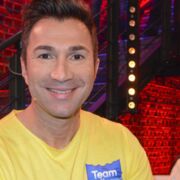 Vor 2 Tagen
Finale des Dschungelcamps: Teilnehmer entschuldigen sich für unsensible Kommentare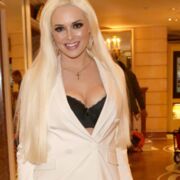 Vor 2 Tagen
Daniela Katzenbergers Ehemann gerät unter Kritik
TISM - Gotta Root Out Of It*
Quelle: Youtube
0:00
0:00