Top Oslo Gospel Choir Lyrics
Prayer for the City Songtext
Worum geht es in dem Text?
In dem Songtext 'Prayer for the City' des Oslo Gospel Choir geht es darum, dass man Gott um Vergebung und Sein Wirken in einer Stadt bittet. Abschnitte des Texts äußern die Hoffnung, dass Gott in einer Stadt Wohlstand und Hoffnung bringen möge, während in anderen Teilen an die Kinder, Führungskräfte und Familien appelliert wird. Am Ende des Songs wird Gott letztendlich darum gebetet, Seinen Segen und Sein Wirken über diese Stadt zu bringen.
Mehr anzeigen
We open our hearts
And our lives to you, oh God.
Create within us a servant part
So that we can show your love.
Where all hope has been lost,
Let your Spirit bring new life
To those in need bring prosperity.
Where there's darkness, shine your light.
Refr.:
We pray for the city we live in.
We pray that our sins be forgiven.
Do your will right here as in heaven.
Father, we call on your name.
We pray for our children.
We pray for our leaders.
We pray for our families – Oh bless us Lord, we pray.
Writer(s): Scott Vincent Smith, Tore Wilhelm Aas
Lyrics powered by www.musixmatch.com
News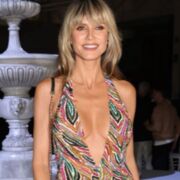 Vor 24 Stunden
Heidi Klum äußert sich zu möglichem weiteren Kinderwunsch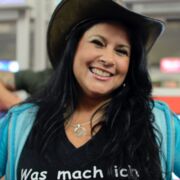 Vor 4 Stunden
Iris Klein wurde mit einem Hubschrauber ins Krankenhaus geflogen.
4.

Your Love

5.

Born Again

7.

Heavan

8.

He Won't Pass You By

9.

Glory to God Almighty

10.

Teach Us Your Way

11.

Reaching Heavan

13.

Prayer for the City

14.

Celebrate
Oslo Gospel Choir - Prayer for the City
Quelle: Youtube
0:00
0:00