Top Oslo Gospel Choir Lyrics
I Call on Your Name Songtext
Worum geht es in dem Text?
In diesem Lied geht es darum, dass der Sänger ein Gefühl der Verzweiflung hat, weil er versucht, Berge allein zu erklimmen und Täler zu durchqueren, in denen er die Sonne nicht sehen kann. Er fühlt sich eingeschlossen und hat keine Hoffnung. Dann erinnert er sich an einen Namen, den er rufen kann - Jesus. Er bettelt darum, dass Jesus seine Hand nimmt und ihn auf seinem Weg führt.
Mehr anzeigen
I call on your name
There have been mountains that I've tried to climb alone
And there have been valleys where I couldn't see the sun.
Like a ship on the ocean without a guiding light
Was lost and discouraged, with no hope in sight.
In the middle of darkness, in the center of a storm, I know there's a name that I can
Call.
And I call on your name, call on your name, Jesus my friend, I call on your name.
You understand, Lord, take my hand, lead ev'ry step that I take
Writer(s): Tore W. Aas
Lyrics powered by www.musixmatch.com
News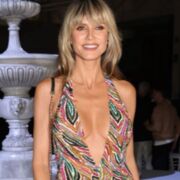 Vor 1 Tag
Heidi Klum äußert sich zu möglichem weiteren Kinderwunsch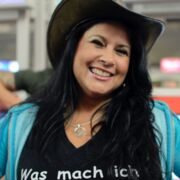 Vor 8 Stunden
Djamila Rowe fordert Yvonne zu Erklärung aufgrund des Fremdgehskandals auf.
Oslo Gospel Choir - I Call on Your Name
Quelle: Youtube
0:00
0:00