Top Oslo Gospel Choir Lyrics
Worum geht es in dem Text?
In diesem Songtext geht es darum, Gott die Ehre zu geben und Seinen Namen zu loben. Es wird betont, dass Jesus "der Fels der Rettung" ist und der "Liebhaber der Seele" ist. Der Song ermuntert uns, gemeinsam zu singen, zu jubeln und unser Lob zu ihm zu bringen, denn er ist der große Gott und der König der Könige.
Mehr anzeigen
Come let us sing
Sing to the Lord
Come let us shout
Joyfully
Let us give all
Our praises to Him
He's the great God
The King of kings
'Cause Jesus is the rock
Of my salvation
And He is the lover of my soul
Come let us praise His name
And give Him the glory
He is King!
Writer(s): Aas
Lyrics powered by www.musixmatch.com
News
Vor 4 Stunden
Sandy Meyer-Wölden und die Pocher-Familie pflegen ein gutes Verhältnis.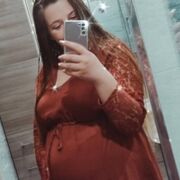 Vor 2 Stunden
Loredana Wollny setzt sich gegen negative Kommentare zu ihrer Reise ohne Baby zur Wehr
2.

Reaching Heaven

3.

Come Let Us Sing

4.

Holy, Holy, Holy

5.

We Give Praise (medley)

7.

The Day You Set Me Free

8.

There Is No Other Name
Oslo Gospel Choir - Come Let Us Sing
Quelle: Youtube
0:00
0:00