Top Bread And Juice Lyrics
There Must Be More Songtext
Lord I groan, Lord I kneel.
I'm cryin' out for something real.
'Cause I know deep in my soul
There must be more!
Lord I'm tired, yes I'm weak -
I need your power to work in me.
But I can't let go, I keep hanging on -
There must be more!
There must be more!
River flow; fire burn.
Holy Spirit breathe on me.
News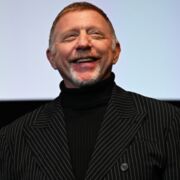 Vor 2 Tagen
Boris Becker äußert sich zu seiner aktuellen Ehe mit Lilly Becker
Vor 24 Stunden
Sandy Meyer-Wölden und die Pocher-Familie pflegen ein gutes Verhältnis.
Bread And Juice - There Must Be More
Quelle: Youtube
0:00
0:00