1st verse:
I got pictures on you baby
I'm gonna turn em loose
Oh, don't you cry honey
I'm gonna cook your goose, yeah.
2nd verse:
Well, I ain't mean, it's just that you've been bad.
And you're makin, you're makin me, oh so mad
Chorus:
How would you mama like it?
How would your daddy take it?
To see you lyin naked
Right on my bead, ha ha
Watch the birdie baby, I'm taking one more shot!!
Stop that naggin noise, etc.
Writer(s): joey ayvazian, david defeis
Lyrics powered by www.musixmatch.com
News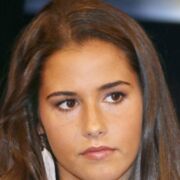 Vor 4 Stunden
Sarah Engels: Unfall im Spa!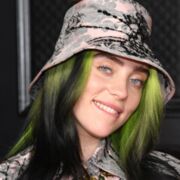 Vor 9 Minuten
Billie Eilish veröffentlicht ihr zweites Studioalbum 'Happier Than Ever'
1.

a) Minuet in G Minor / b) Danger Zone

5.

Lothlorien

8.

Pictures on You

9.

Pulverizer

12.

The Lesson (demo)
Virgin Steele - Pictures on You
Quelle: Youtube
0:00
0:00