Here comes the white nights again.
In every laugh is hidden the pain.
Small talk with a slip of the toungue.
I'm feeding the fire knowing it's wrong.
The night used to comfort me.
Told me what my life should be.
Now I'm dancing on a vulcano.
I know the world but not my ego.
It's dark here inside and I did at least I tried.
But I can't find the person... I can't look into the eyes of the sun.
It's a fair mockery.
The sinsiter mirror inside of me.
Writer(s): Johan Jozef Casters, Marianne Muriel Valvekens, Herman Maria Gillis
Lyrics powered by www.musixmatch.com
News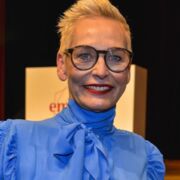 Vor 23 Stunden
Bärbel Schäfer: Sie sah lange Zeit kein Tageslicht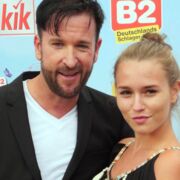 Vor 22 Stunden
Der Wendler und Laura wurden rausgeschmissen!
1.

Tragedy

2.

Earth

3.

Travel

4.

Rain

5.

Air

6.

Tame

7.

Escape

8.

Tower

9.

Rescue

10.

Adaptation

11.

Agony

12.

Earth (Material version)

13.

Restraint

14.

Timber

15.

White Nights
Poesie Noire - White Nights
Quelle: Youtube
0:00
0:00