She slips into her sickness and she don't regret a thing she's trying to resist him but she knows she loves
Pain... come into my bed i have nothing left to hide voices in my head can't stop this burning inside
And i fight it deny it keep quiet... but i like it [repeat] yeah
She watches froma distance she knows what he's about she's trying to resist him he puts it into her mouth...
Crawling on my flesh i have nothing left to feel deeper that it gets this open wound will not heal
And i fight it deny it keep quiet but i like it [repeat] yeah
I push you out i pull you in but will it end where you begin? you tell me not to be afraid but you're the one
Who's not safe
(from me)
and i bleed and i plead down on my knees while you need for me to say i like it, but
You know i like it like you like it... ROUGH
--By Gibertoni--
Lyrics powered by www.musixmatch.com
News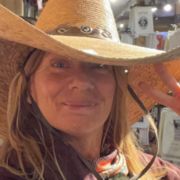 Vor 21 Stunden
Manuela Reimann spricht Klartext: Steht eine Rückkehr nach Deutschland an?
Vor 5 Stunden
Jack Savoretti: Kein Album ohne Nile
Manhole - Roughness
Quelle: Youtube
0:00
0:00