Favorite Adventure (the Wedding Song) Lyrics
K's Choice - Favorite Adventure (the Wedding Song) Songtext
Favorite Adventure
(The Wedding Song)
There you are.
Your beauty consoles me.
I've gone far
And I almost didn't find you
And I almost lived without you.
There is nothing in this world I'd rather do
Than live in you.
Here weg o,
Our favorite adventure.
You should know
I was never more complete
And I never thought I'd see
The meaning of my life wrapped in you
Next to me.
Oh oh?
If you ever fear
Someday we might lose this,
Come back here
To this moment that will last,
And time can go so fast,
When everything's exactly where it's at
It's very best.
Oh oh?
Writer(s): BETTENS
Lyrics powered by www.musixmatch.com
Im Trend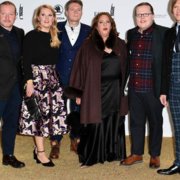 Vor 2 Tagen
Kathy Kelly: Keiner wusste Bescheid!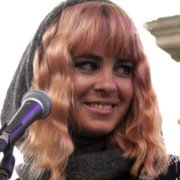 Vor 8 Stunden
Jasmin Tawil: Offene Worte über ihre Scheidung!