As tractors crushing all in their way, we are killing, destroying
And triturating anyway. I'm one of them and who will try to face
Me? Join me! Join us! The men who break bones! I am the bone
Grinder! I am the worst assassin! I'll arrest your soul, burn
Your flesh and triturate your bones: all your bones! Who will
Dare to across our way? I will break your spine and triturate
Anyway! I'm one of them and who will try to face me? Join me!
Join us! The men who break bones! Don't try to face me! Don't
Try to stop me! I'm stronger than ever! Don't try to betray me!
My iron hands will reduce your skull to bran as a brutal fierce
Fucking machine!
Lyrics powered by www.musixmatch.com
News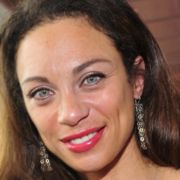 Vor 2 Tagen
Lilly Becker: Doch lieber eine Frau?
Vor 6 Stunden
"Wir können nach Hause": Tanja Szewczenko wird aus dem Krankenhaus entlassen
Drowned - Bonegrinder
Quelle: Youtube
0:00
0:00