Bestial Devastation Songtext
A legion of demons was born from boundaries of death, like an
Onslaught of evil, to destroy the earth. Covering the morbid
Skies, like a mist of Sulphur. I can see Satanas, the cursed of
Death. Terminate masses and reigns, with bloody axes of hate.
The beasts of son of evil are tormenting the preachers of
Christ. The humans try to reach to this nuclear war; witch is
Like an endless pain, burning in the fire of hell.
Writer(s): Igor Cavalera, Max Cavalera, T. Jairo, Paulo XistoPinto Jr
Lyrics powered by www.musixmatch.com
News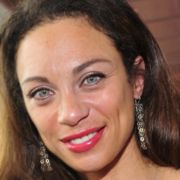 Vor 2 Tagen
Lilly Becker: Doch lieber eine Frau?
Vor 5 Stunden
"Wir können nach Hause": Tanja Szewczenko wird aus dem Krankenhaus entlassen
Drowned - Bestial Devastation
Quelle: Youtube
0:00
0:00