Top D.B.s Lyrics
1.

So Poppy It'll Make You Puke, Part 1 Text

4.

Sunday
So Poppy It'll Make You Puke, Part 1 Songtext
I know that you'll never talk to me, but a dumb boy can always dream, and that's exactly what i plan to do, dream of a place where i'd be cool.
I see her walking away wearing a beautiful, white sleevless sweater. i don't know what i would say if ever given the chance to meet her.
I might just tell her my name, scared to death of what she would do, for now i'll just close my eyes because sleeping sure beats being ridiculed.
Lyrics powered by www.musixmatch.com
News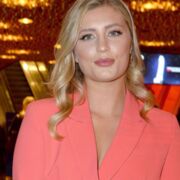 Vor 1 Tag
Luna Schweiger und ihr Partner trennen sich laut Medienberichten.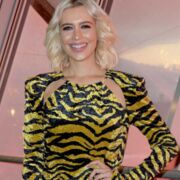 Vor 2 Stunden
Verena Kerth kommentiert Gerüchte über Streitigkeiten mit Marc Terenzi
Album I Is for Insignificant (1998)
D.B.s
1.

Sunday

2.

Viva la Kids

3.

Pet

4.

Jen and Jared

5.

So Poppy It'll Make You Puke, Part 1

6.

Bloodshot

7.

David O. Is a Nazi

8.

Video Store

9.

Dream

10.

Expectations Are for the Old

11.

So Poppy It'll Make You Puke, Part 2

12.

Homophobia Is a Crime and You're a Criminal

13.

Five Billion
D.B.s - So Poppy It'll Make You Puke, Part 1
Quelle: Youtube
0:00
0:00