Standing near this raging torrent
The water - as cold as my life
The ghosts of the past
Are rising out of the floods
To torment me again
But I can't bear this pain
Once more
I've wandered around
For so many years
Searching for the light
But now
- in the face of my despair
I realise that there's nothing left
Only some fragments
Of my memory
It's all past now
I can't feel my body
I can't feel my heart
A mirror showed me the truth
I looked into the stranger's eyes
And realise
It will never be the same
I will never be the same again...
The mirror
-smashed to smithereens
I hate the world behind
But there's no escape
I look around
What do I see?
There's nothing! I am blind...
I'm longing for an end
My hopes were
Waned long time ago
I can't remember my dreams
It seems to be a vicious circle
With no way out...
With no way out...
I see you face
I see your smile
I feel the raging storm
The current drags me down
Into the depths
It's so cold, so cold,
So awfully cold...
News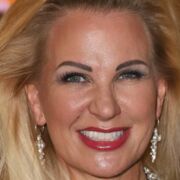 Vor 8 Stunden
Claudia Norberg: So viel bekam sie für die Wendler-Scheidung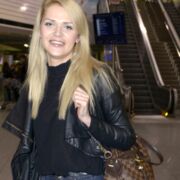 Vor 10 Stunden
Sara Kulka: Kinder wissen von Klinikaufenthalt
Curious - Falling
Quelle: Youtube
0:00
0:00