I F... the Violence (I'm Sure I'm Right) Songtext
I F... The Violence
(I'm Sure I'm Right)
(I'm Sure I'm Right)
Did you see these guys fighting on the streets
Did you hear these f...ers, waitin' for you and me
Did you see your friend, bleeding on his knees
Do you feel the fear, darkness is coming here
Did you see the blood on the walls of houses
Do you feel the fear, darkness is coming here
I f... the violence and I'm sure I'm right.
Writer(s): Darek Popowicz, Maciej Starosta, Robert Friedrich, Tomasz Pukacki
Lyrics powered by www.musixmatch.com
News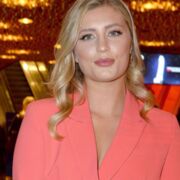 Vor 11 Stunden
Luna Schweiger und ihr Partner trennen sich laut Medienberichten.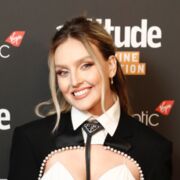 Vor 44 Minuten
Perrie Edwards experimentiert während Aufnahmen für ihr Soloalbum und entdeckt einen eigenen Sound.
3.

I Mean Acid / Do Ya Like It?

6.

I Fuck the Violence (I'm Sure I'm Right)

12.

Mike Cwel
Acid Drinkers - I F... the Violence (I'm Sure I'm Right)
Quelle: Youtube
0:00
0:00