X - Crucify My Love Songtext
Crucify my love
If my love is blind
Crucify my love
If it sets me free
Never know never trust
That love should see a colour
Crucify my love
If it should be that way
Swing the heartache
Feel it inside out
When the wind cries
I'll say goodbye
Tried to learn tried to find
To reach out for eternity
Where's the answer
Is this forever?
Like a river flowing to the sea
You'll be miles away and I will know
I know I can deal with the pain
No reason to cry
Swing the heartache
Feel it inside out
When the wind cries
I'll say good-bye
Tried to learn tried to find
To reach out for eternity
Where's the answer
Is this forever?
If my love is blind
Crucify my love
If it sets me free
Never know never trust
That love should see a colour
Crucify my love
If it should be that way
Writer(s): Yoshiki, yoshiki
Lyrics powered by www.musixmatch.com
Im Trend
Vor 11 Stunden
Sarah Lombardi wurde ausgeraubt!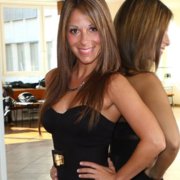 Vor 11 Stunden
Gülcan Kamps: So klappt's mit der Sommer-Figur