Top Voodoo Glowskulls Lyrics
Too Many Secrets Songtext
Well, you told me not to tell them.
Because I'm not supposed to know.
The minute people find the stories will never end.
Facts given to me can be used like a weapon.
No matter how old you get the secrets never die.
I don't care what she did twenty years ago.
Tell me if it soothes your conscience.
Normal people, leading normal lives.
Leave their secrets locked in a closet.
They never die!
What ever happened to honesty.
People make believe that they're something.
That they want to be.
That's where the secrets begin and end.
I guess there is no meaning to the word friend.
TOO MANY SECRETS.
Writer(s): Jorge Casillas, Jerry O'neill, Eddie Casillas, Frank Casillas
Lyrics powered by www.musixmatch.com
News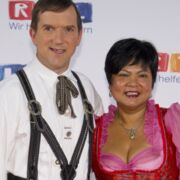 Vor 10 Stunden
Josef und Narumol trauern um Familienmitglied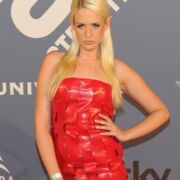 Vor 2 Tagen
Sarah Knappik knöpft sich Yeliz Koc vor
Voodoo Glowskulls - Too Many Secrets
Quelle: Youtube
0:00
0:00