Top The Rentals Lyrics
1.

It's Time to Come Home Text

2.

Move on
It's Time to Come Home Songtext
[Verse 1]
What a strange day,
Put your head out the door way
Into the streets where the kids play
A game you used to know.
As the day sets,
Into the sky bottled rockets,
Mothers are calling
Its time to come home.
[Chorus]
Oooh oooh oooh its time to come home.
[Verse 2]
Now its night fall,
You've got plans for nothing at all,
But who knows who might call,
But then where would you go?
Go into the night light,
Into the dim lights,
Look for someone whoâ
Lyrics powered by www.musixmatch.com
News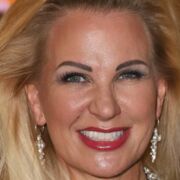 Vor 6 Stunden
Claudia Norberg: So viel bekam sie für die Wendler-Scheidung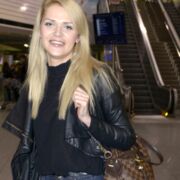 Vor 8 Stunden
Sara Kulka: Kinder wissen von Klinikaufenthalt
1.

It's Time to Come Home

3.

Stardust

5.

Damaris

9.

Seven Years

10.

The Future
The Rentals - It's Time to Come Home
Quelle: Youtube
0:00
0:00