Where have all the trees gone,
Don't you know it, my son?
Why aren't they there where they belong?
This world is such a cold one
A lake was alway there
Now there's nothin 'round here
Is this right, is this fair
What do you think, my dear?
What did he want to hear
Was he afraid, had he fear?
Come near lend me your ear
Then I saw a tear
He said: please, son come near
Be always who you were
News
Vor 1 Tag
Sasha: Ehrliches Geständnis über seinen Vater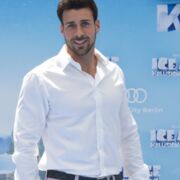 Vor 8 Stunden
Caona Freier klagt über Schwangerschaftsdemenz
The Dawn - Grandpa's Story
Quelle: Youtube
0:00
0:00