Top Thanatoschizo Lyrics
1.

Saturn

3.

A Day... (Rebind of Thy Restless Mess II) Text

4.

Reminder
A Day... (Rebind of Thy Restless Mess II) Songtext
Just one day before another marriage with the celebration of an unforeseen birth, did I realise how much is gone. What still happens in the way! So unforgettable...
How worthy is a foreseen destiny? Which punishment for the fortunate absence of intention?
Together we stand above the real and eternal past, yearning for that unknown future... Where are you better, if perhaps your heaven isn't true?
Listen: where you're seated - this rainy demand. Uncontrolled melody! Do you still remember how was the day you broke up with innocence, the day you condemned yourself to a labyrinth without return?
...Still know nothing...
Useless stupidity!
Do they think themselves capable of the suffering this leaves with us? Would you try to know, if we didn't sense the day you called us? Victims of our own will! We could have listened, but being so weak we can only hope for an end with the size of our sin.
Therefore leave together.
Lyrics powered by www.musiXmatch.com
News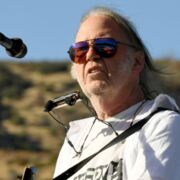 Vor 2 Tagen
Neil Young weist Ticketmaster und Schwarzmarkthändler für Livemusik als Grund für Wertverlust aus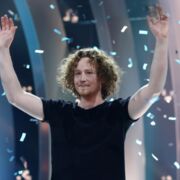 Vor 1 Tag
Michael Schulte gibt Party-Nächte auf
Thanatoschizo - A Day... (Rebind of Thy Restless Mess II)
Quelle: Youtube
0:00
0:00