There is a restless weight upon me, in the shape of things to come.
And the wrapped up paper flowers have left my life undone.
What were the words once told to me or the promises left unmet.
And the end to all the simple things that we promised to never forget.
When I felt the hand upon me, I thought I'd shaken all that I could
Feel.
I don't need someone to tell me that none of it was real.
As I felt the darkness gather and the silence settle there.
And the many faces that surrounded me in the dark and silent air.
Writer(s): Paula Frazer
Lyrics powered by www.musixmatch.com
News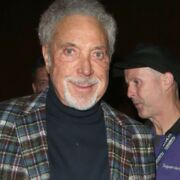 Vor 2 Tagen
Tom Jones erhält Verbot für seinen Hit "Delilah"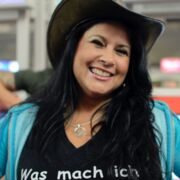 Vor 2 Tagen
Djamila Rowe fordert Yvonne zu Erklärung aufgrund des Fremdgehskandals auf.
Tarnation - The Hand
Quelle: Youtube
0:00
0:00