Top Small Brown Bike Lyrics
A Lesson to Remember Songtext
You see your kids born
And they see us die.
This cycle, it isn't perfect
Sometimes you see them and die.
This cycle never stops.
It is a lesson
A memory
How much can you remember?
The more you remember
The more it hurts
We spen half of our lives living with each other
And the other half is to remember or cope with a loss
I can't do this myself
We are forced to see this
Untie me and let me close my eyes.
When they're gone
Where do I stand?
To deal with both life and loss would push me to the edge
Brothers and sisters
Come together to console each other
Their Father or Mother.
When it's time
Let's all fall hand in hand peacefully.
Closeness and each other
A lesson to remember
Writer(s): Travis John Dopp, Michael Sykora Reed, Benjamin David Reed, Jeffrey Alan Gensterblum
Lyrics powered by www.musixmatch.com
News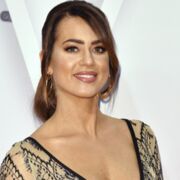 Vor 18 Stunden
Jessica Haller teilt Neuigkeiten über ihren Gesundheitszustand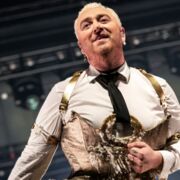 Vor 2 Tagen
Sam Smith sagt alle geplanten Konzerte in Großbritannien ab.
Small Brown Bike - A Lesson to Remember
Quelle: Youtube
0:00
0:00