Top Os Catalepticos Lyrics
Run from the Nightmare Songtext
I run so far
So far away
Run from that nightmare
Run from that day.
But she is still there
What a terrible nightmare
She is not living
She is a undead.
Now she is not the same
She is cold, hard and smelly
She got bad breath
From the brains in her belly.
I like to have
My brain in my skull
I have no intention
Of become zombie food .
That's why I run so far
So far away
Run from that nightmare
Run from the day.
Writer(s): Huczok, Rodrigues, Urban
Lyrics powered by www.musixmatch.com
News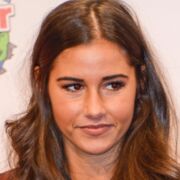 Vor 3 Stunden
Schwangere Sarah Engels ist geimpft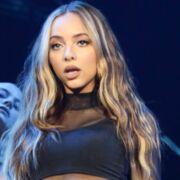 Vor 3 Stunden
Little Mix: Startet auch Jade Thirlwall eine Solokarriere?
4.

Closing My Coffin

5.

Henry G

7.

Asshole

8.

Hearse Driver

9.

Catalepsia

10.

Dement Symptons

11.

Run From the Nightmare

12.

Death Train
Os Catalepticos - Run from the Nightmare
Quelle: Youtube
0:00
0:00