Top Members Of Mayday Lyrics
The Judgement Day Songtext
In the beginning was music - house and techno,
And they ignored it, but it became bigger and people of all nations came together in order to dance,
They called it a hype and said it was over,
But it still developed and it grew into a movement.
Now they try to forbid it, but they can't stop it.
Forward ever.
Backward never.
Mayday - The Judgement Day
Writer(s): Klaus Jankuhn, Westbam, Maximilian Lenz
Lyrics powered by www.musixmatch.com
News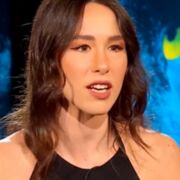 Vor 10 Stunden
Aurora Ramazzotti und ihr Ehemann Pietro begrüßen ihr Baby.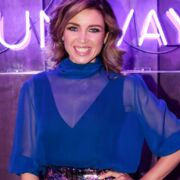 Vor 2 Stunden
Dannii Minogue begeht das 20-jährige Bestehen von 'Neon Nights'
1.

You Are the Members of Mayday

3.

Mayday Special Report

4.

Into the Raving Society

5.

We Are Different

6.

Judgement Day

7.

Religion

8.

Wonder What's on TV

9.

Bells of Reformation

10.

Reformed Voice Bells

11.

Best of House and Techno '91 (Birth)

12.

Forward Ever

14.

Ticket Song

15.

Members Only

16.

Where Is My Bus
Members Of Mayday - The Judgement Day
Quelle: Youtube
0:00
0:00