This ain't no warning
This ain't no countdown
This is the real thing
This is the right now
It's thought provoking
It might sound crazy
But I'm not joking
Hear what I'm saying
Ain't no excuses
Ain't no rehearsals
Don't be so stupid
Don't be so hurtful
Cause what you give out
You're sure to get back
It's gonna come round
Nothing will change that
This is your real life going by
Every day and every night
This is your real life
Don't be a loser
Don't be mistaken
There is a truth here
That you're not facing
Ain't no pretending
This is your one shot
And in the ending
It's all you got
This is your real life going by
Every day and every night
This is your real life
Look in the mirror, what do you see?
Is this how you pictured, yourself to be?
Isn't it time to open your eyes, open your eyes
This is your real life going by
Every day and every night
This is your real life
Writer(s): Marsha Malamet, Marie Wilson, Elizabeth Hole Vidal
Lyrics powered by www.musixmatch.com
News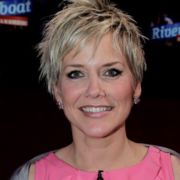 Vor 2 Tagen
Inka Bause: Für immer Single?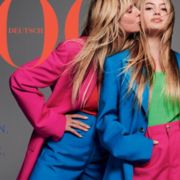 Vor 2 Tagen
Leni wird 17: Mama Heidi Klum findet rührende Worte für ihre älteste Tochter
Marie Wilson - Real Life
Quelle: Youtube
0:00
0:00