Shinobi Vs. Dragon Ninja Lyrics
Get on
Got it all too high
Got it figured out
Wanna do whatever
Laugh until September
And I seem to think
That you were once till with me
Maybe I was wrong
You were moving on
And I sit and wonder
Falling under
Get my way or nothing will move on
Everyone has gone
You feel so empty
But I've got me a friend
And I like it, oh
And I know you say
I can't care for someone
But are you that clever
That you smile forever?
Is it summer yet?
'Cause I just don't feel it
Maybe it's a treaty
Maybe you are not her
And I sit and wonder
Falling under
Get my way or nothing will move on
Everyone has gone
You feel so empty
But I've got me a friend
And I like it, oh
Stay now, got it for all of me
And do i..?
Writer(s): Chiplin Michael Leonard, Gaze Lee James, Lewis Michael Richard, Oliver Richard James, Richardson Stuart, Watkins Ian David Karslake
Lyrics powered by www.musixmatch.com
Im Trend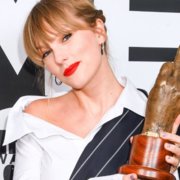 Vor 2 Stunden
Taylor Swift bricht Whitneys Rekord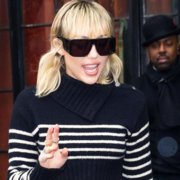 Vor 2 Stunden
Miley Cyrus: 'Heart of Glass'-Cover?