I'm walking
Walking on the road
Lookin' sexy lookin' fly
I'm watching
Lookin at the shops
Is there anything good for me?
I'm wearing my hotpants
Cause I like doing it
Why shouldn't I present my pink short top?
Tell me why!
BRIDGE:
There are boys!
I know they're lookin' beautiful
Tellin' some cool stories which never happend
In their lifes. No there were nothong of it!
But you can tell me, you've done lots of things
Little in your Life!
CHORUS:
Hey You
(4x)
Come on do more than smiling
Tell me
(4x)
You're lookin' cute don't think there's a doubt
If you eant I can start
But stay with that smiling
Cute Shy Smiling
Don't you see me
See me walkin' down the street?
You know all are lookin'
Walkin' on my own two feet
Cause I'm chick!
Come on speak to me!
I'm waitin' for it
Thanks that you're better then them, yeah nicer
But why don't you whisper a cute word to me
Why don't you do that?
BRIDGE & CHORUS
BRIDGE
(DIFFERENT)
CHROUS
(2 TIMES WITH IMPROVISATION)
News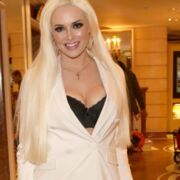 Vor 1 Tag
Iris Klein zieht aus dem Haus von Daniela Katzenberger und Lucas Cordalis.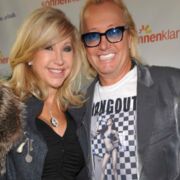 Vor 1 Tag
Robert Geiss erleidet Verlust durch Brand seines Porsches
Leo - Shy Smiling
Quelle: Youtube
0:00
0:00