I caught my eye in a swinging door.
I'd never seen that man before.
I saw myself in someone else and hated them ever since.
Some broken glass and a bleeding hand.
The mirror's down but I'm still standing.
Stand.
I know who I am.
Writer(s): Keenan Maynard James, Carey Daniel Edwin, Chancellor Justin Gunner, Jones Adam Thomas
Lyrics powered by www.musixmatch.com
News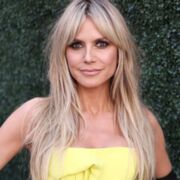 Vor 2 Tagen
Heidi Klum: So steht Leni zu ihren knappen Outfits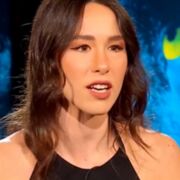 Vor 2 Tagen
Aurora Ramazzotti: Sie ist schwanger!
1.

Shield Your Eyes

2.

Big

3.

Chesterfield King

4.

Sleep

5.

Donatello

7.

p.s. New York Is Burning

8.

Like a Secret

10.

You Don't Know ...

11.

Pack It Up

12.

Parabola

13.

Bivouac
Jawbreaker - Parabola
Quelle: Youtube
0:00
0:00