Xmas Time
Strophe
The world will have a celebration, a child is born anew.
So take as gifts some good vibrations: this song from us to you.
Refrain/Chorus
This is Chrismas time. Tis is Chrismas time.
We all need to know there will always be some hope,
Woooh this is Chrismas time.
Strophe
We long for peace to save our planet,we need a light to shine.
Let's live as one, let's love each baby 'cause we believe it's time.
Refrain
Bridge
And when we look into the children's eyes in front of the Chrismas tree,
We will see this joy has been in us that shines. Then our hearts will be filled up wizh joy this live
Is worth to live. Let's join hands everywhere in this world.
Refrain2x
(fade out)
News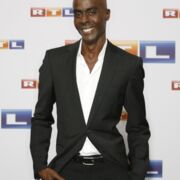 Vor 2 Tagen
Bruce Darnell: Traurige Enthüllung
Vor 13 Stunden
Emeli Sandé: Viel kreativer in der Produktion
Irmgard Klarmann/Felix Weber - Xmas Time
Quelle: Youtube
0:00
0:00