Dawn of Possession Lyrics
Immolation - Dawn of Possession Songtext
Awaiting messiah
To save us from sin
A second hope
His reign begins
Born of virgin
To conquer mankind
Deity from hell
Satan divine...
Christ possessed
I am born...
Twist of scripture
Christ possessed
Come forth with wrath
Evil obsessed
Hatred and war
Sadistic spell
Swallows the Earth
Thanks be to hell
Christ possessed
The pain has come...
Praise the day the Christ child is born
Born of woman, to evil he's sworn
To rule mankind like no other before
Unholy throne, Christ adore
Arise in flames... I am born
I rule with fury... I rule with scorn
Evil will conquer... and forever will be
Bleed in pain... kneel to me
Lyrics powered by www.musixmatch.com
Im Trend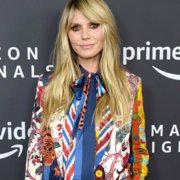 Vor 6 Stunden
Heidi Klum: Nackt mit Hund!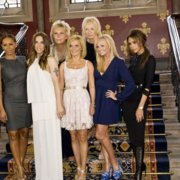 Vor 2 Stunden
The Spice Girls: 'Forever'-Neuveröffentlichung auf Schallplatte