Top Hecate Enthroned Lyrics
4.

The Spell of the Winter Forest Text
The Spell of the Winter Forest Songtext
In the darkenss
I awaken
As once again
Beneath the cover of the night sky
We indulge
In aliance of sathanas
The infinity
Pounding at dawn
Where shadows fear tread
As dark envokes me
I vow to thee
For my enemies shalt suffer
For we are the brave
I have eternity
In which we shalt dwell
Dying ****"
Deep in the forest...
Deep in the spell...
Drink deep in the promise of the midnight
To dream of secrets, and desires in witch craft
Immortal, Salvation, I bleed the sky, for he rythes upon the cross, bleeding the Jewish lies
Writer(s): Hecate Enthroned
Lyrics powered by www.musixmatch.com
News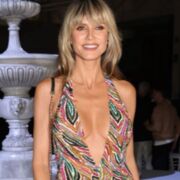 Vor 1 Tag
Heidi Klum äußert sich zu möglichem weiteren Kinderwunsch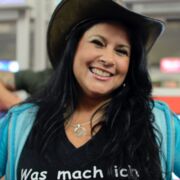 Vor 6 Stunden
Iris Klein wurde mit einem Hubschrauber ins Krankenhaus geflogen.
Album The Slaughter of Innocence, a Requiem for the Mighty (1997)
Hecate Enthroned
1.

Goetia

2.

Beneath a December Twilight

3.

The Spell of the Winter Forest

4.

Aflame in the Halls of Blasphemy

5.

A Monument for Eternal Martyrdom

7.

At the Haunted Gallows of Dawn

8.

Christfire

11.

The Beckoning (An Eternity of Darkness)
Hecate Enthroned - The Spell of the Winter Forest
Quelle: Youtube
0:00
0:00