Gledam te dok spavas
San ti oci sklopio
Ti si kao vino
Koje ja bih popio
Sve su rijeci malo
I nisu dovoljne
To nije vise ljubav
To jace, jace je od nje
Ref.
Sve stare ljubavi I zivot moj
Sva moja sjecanja
Sve je to nista otkad sam tvoj
Kazem bez kajanja
A rekli su za nas da srna I vuk
Ne idu zajedno
Samo ti znala si
Da ja sam covjek, vrijedan ljubavi
Gledam te dok spavas
San ti oci sklopio
Ti si kao vino
Koje ja bih popio
Sve su rijeci malo
I nisu dovoljne
To nije vise ljubav
To jace, jace je od nje
Ref.
Ref.
Writer(s): Inconnu Compositeur Auteur, Nenad NinäŒeviä†, Tomislav Mrduljaå
Lyrics powered by www.musixmatch.com
News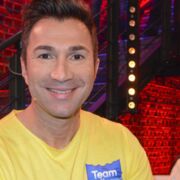 Vor 2 Tagen
Finale des Dschungelcamps: Teilnehmer entschuldigen sich für unsensible Kommentare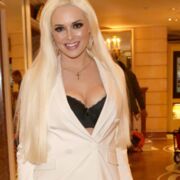 Vor 2 Tagen
Daniela Katzenbergers Ehemann gerät unter Kritik
Album Svijet tvoje čarolije (2000)
Giuliano
1.

Svijet tvoje čarolije

2.

Ti si presudila

4.

Znak

6.

Nina nana

7.

Tisuću

8.

Srna i vuk

9.

Ne volim jesen

10.

U vrijeme praznika

11.

Kad kažem dobro je

12.

Kasno je sad
Giuliano - Srna I vuk
Quelle: Youtube
0:00
0:00