Hey mister punk rock been a scenester for a decade all it earned you was a headache and some bad tattoos hey kid what's in the backpack?
Are you planning to stay a while, or just until the new style fades?
I know you wanna be different just like everybody else I know you want an alternative as long as it's been picked out for you.
It's OK we've established the rules--you've got the clothes, the hair, the shoes and you've got holes in places that your Mom will never know.
I know you're worried about selling out like everybody else.
You try so hard to take it personal--just have fun, enjoy the show.
You don't have to act like it's the end of the world you could have picked a better place to throw your attitude around.
It's only music--what's the big deal?
Writer(s): Jimmy Jeremie Delsart
Lyrics powered by www.musixmatch.com
News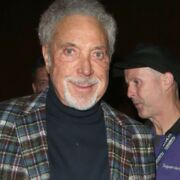 Vor 22 Stunden
Tom Jones erhält Verbot für seinen Hit "Delilah"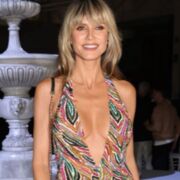 Vor 2 Tagen
Heidi Klum äußert sich zu möglichem weiteren Kinderwunsch
1.

Start Me Over

2.

Ten Blue Sticks

3.

Greentree

4.

Guess What

5.

Three

6.

Only Chance We Get

7.

June

8.

Song

9.

The Big Deal

10.

Gibberish

11.

Daylight Savings

12.

Undone

13.

Home

14.

Time After Time
Gameface - The Big Deal
Quelle: Youtube
0:00
0:00