Top Galactic Cowboys Lyrics
'The Machine Fish Suite': D. Mr. Magnet Songtext
There behind the desk
A pillar of strength
A promise of gold.
With the sign of the cross
The smell of a fish
As the story unfolds.
Mr. Magnet, Mr. Repellent
He's a loser, but ya can't tell it.
There behind the mask
The pain is concealed
Charisma abides.
With a positive pull
The negative words
That you learned to despise.
As the spectacle begins
Mr. Magnet draws you in
But you never get to leave.
He can sell it
You can smell it
You can't tell it.
Writer(s): Galactic Cowboys
Lyrics powered by www.musixmatch.com
News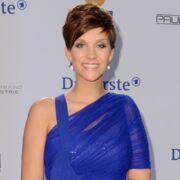 Vor 17 Stunden
Anna-Maria Zimmermann befindet sich derzeit im Krankenhaus.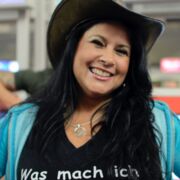 Vor 16 Stunden
Iris Klein äußert sich zu möglichem Fremdgehen
1.

Nothing to Say

2.

Ants

3.

Just Like Me

6.

'The Machine Fish Suite': C. Puppet Show

7.

'The Machine Fish Suite': D. Mr. Magnet

10.

'The Machine Fish Suite': G. How Does It Feel?

11.

Young Man's Dream

12.

Shine

13.

The Shape

14.

It's Not Over

15.

Through

16.

At the End of the Day
Galactic Cowboys - 'The Machine Fish Suite': D. Mr. Magnet
Quelle: Youtube
0:00
0:00