Reflection On A Dark Mirror (pt. 3) Songtext
The rowboat that I rowed off the banks of reason
To a sea of planets and galaxies
Was torn to shreds upon the shores of Hell,
A dominiono f obscurity and mind-crushing pain
A silver flute resounded across the misty plains
Where the ashes of the Fallen One were scattered
By the roaring winds and the trampling of animals
Under the two setting suns and a pale green sky
In a trance, the bellowing of these beings
And the sickening smoke from the boiling cauldron
Sent me rising through the swirling portal
Where I twirled into a hospital room, and out of a woman
As the trance faded, I was alone... I had quite a headache
News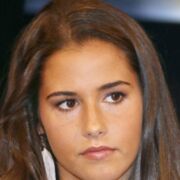 Vor 2 Tagen
Sarah Engels: Hat sie Angst?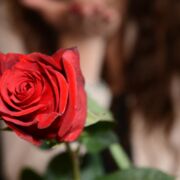 Vor 15 Stunden
RTL-Reporterin Franca Lehfeldt und Christian Lindner: Verlobung!
Emerald Iris - Reflection On A Dark Mirror (pt. 3)
Quelle: Youtube
0:00
0:00