Back into the Present Lyrics
Eloy - Back into the Present Songtext
Back into the present, it's different since I've been away:
War and desolation, it's getting worse with every day
Even back in 1358,
People had to fight to keep things straight.
Waiting in the disco, tell my friends just what I've seen
They won't believe my story when I tell them where I've been
Smoke and lights and music blow my mind
Must go somewhere quiet to unwind.
Writer(s): FRANK BORNEMANN, GORDON BENNIT, MANFRED WIECZORKE
Lyrics powered by www.musixmatch.com
Im Trend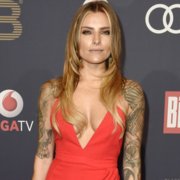 Vor 1 Tag
Sophia Thomalla wiegt jetzt 10 Kilo mehr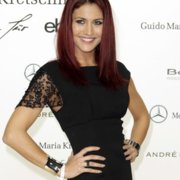 Vor 1 Stunde
Fiona Erdmann: Glücklich schwanger!