The Shuttered Palace Lyrics
Ellen Foley - The Shuttered Palace Songtext
[Refrain]
To the sons of Europe: Won't you come inside
My shuttered palace and I am the bride?
Now I'm a woman, I walk past your café
To the sons of Europe, I call out and say.
Now as I stroll down your boulevard
You hear those Fiats and taxis blow their horns so hard.
When I go out walking flocks of birds rise from the square
And all the seigneurs and monsieurs pull up to the curb.
[Refrain]
En francais.
Aaah, [Refrain]
My shuttered palace lies away from the sun.
It isn't far there, a little further, so why don't you come?
You call out your offers to me in your mother tongue,
But you don't act so macho when I ask you to come.
Aaah, [Refrain]
[Refrain]
Im Trend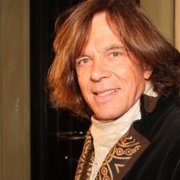 Vor 2 Tagen
Jürgen Drews: Das hält er von seinem Künstlernamen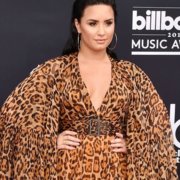 Vor 18 Stunden
Demi Lovato kündigt neue Single 'D7' an