Flying alone in row "Z"
I see you ten in front of me
Sleeping peaceful
A million miles from the present
Madness of things
But sister sadness came and
Drew my pen to paper
(God! write me out of this)
Not too long ago she'd have been
Back here kissing me
(chorus)
I don't wanna talk
I don't wanna speak
I don't wanna try to get anywhere else tonight
Let me say my goodbyes
Let it Lie
Water never looked so good until
You're down on the desert floor
Scraping around for a taste of
What you always took for granted
From the back of this plane
The pressure of pain will drive
Us to thes ea
Unless you wake up for God's sake
And talk to me!!!
(chorus)
News
Vor 2 Tagen
Yeliz Koc: Keine weiteren Kinder?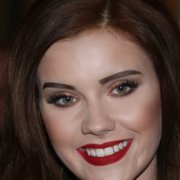 Vor 2 Tagen
Nathalie Volk: Kein Kontakt mehr zur Familie
Drew Sarich - Let it lie
Quelle: Youtube
0:00
0:00