Maaool ha olak rooh,
Mengheir makoon magrooh?
Wala baqi ala haga.
La danta mosh arif.
Maaool tesadaa abee,
Mengheir matooh wala dee?
Wala akhafsh men haga.
La danta mosh aarif.
Chorus 1:
Baadak hahis be meen?
Maoola hob seneen,
Is it possible that our love of years,
Ya habibi la!
Chorus 2:
La, la, la, la.
La, we alf la.
Dana albi baad gheyabak tah.
Law belkalam,
Nensa el alam.
Da makansh al wala asheq aah.
Maaool habibi misheet?
Maaool fakerni niseet?
Law albi aal haga,
Men garho alhalak.
Dana lama kont baool,
Baasood kalami yetool.
Yemken teool haga,
Asmaha asfalak.
(Chorus 1)
(Chorus 2)
(Chorus 2)
(Chorus 2)
Writer(s): Amr Mostafa Mohamed Elsayed Aboelmagd, Shir Aidan, Rabie Sayed Rabie El Seyoufi
Lyrics powered by www.musixmatch.com
News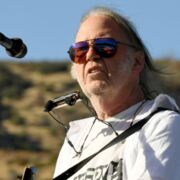 Vor 2 Tagen
Neil Young weist Ticketmaster und Schwarzmarkthändler für Livemusik als Grund für Wertverlust aus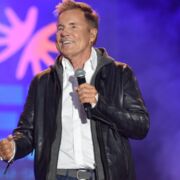 Vor 8 Minuten
"DSDS: Ist die Show in einer schwierigen Lage?"
Amr Diab - Ya Habibi La
Quelle: Youtube
0:00
0:00