Top Trish Thuy Trang Lyrics
When I'm cold and lonesome inside.
Underneath the heavenly sky.
I wish upon a star,
No matter where you are,
However near or far.
Just to see you tonight.
All alone with nowhere to hide.
Up above the world oh so high.
I hope and pray someday,
Although you're faraway,
That you will feel the same.
As I do, each and every night
CHORUS
I love you baby,
I know I always will.
As long as I live,
I will be here for you.
And someday maybe,
You'll say you love me too.
The way I love you.
There's nothing I won't do.
There's no words to ever describe.
What I feel I cannot disguise.
But you will never know,
How much I love you so,
And I will always hold you so dear.
Till the end of time.
Above the world oh so high.
You sparkle and shine.
Alone with nowhere to hide.
Oh, heavenly sky.
CHORUS
Writer(s): Nguyen Trish
Lyrics powered by www.musixmatch.com
News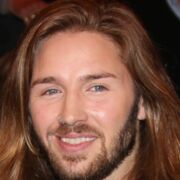 Vor 1 Tag
Gil Ofarim: Ich lüge nicht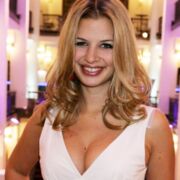 Vor 7 Stunden
Susan Sideropoulos: Jüdische Identität
7.

Toi Nho Ten Anh

9.

I Love You Baby

10.

Tinh Linh
Trish Thuy Trang - I Love You Baby
Quelle: Youtube
0:00
0:00