Another perilous ride
Through the underworld
Another fiery night
In the heart of hell
Another battle
Against the blinding night
Another chance to slay and burn
The weak defender
Of the sun!
&quotYou weak defender!&quot
Out of the darkness perpetual
The serpent god threatens
The cosmic order
You ride through my lands
Unaware of the powers here within
I tell you beware
Cause a gruesome doom awaits you
One dreary night
With universe in hand
You'll see me strike and swallow
Your ghostly light!
Writer(s): Magnus Garvik, Meraviglia Diego
Lyrics powered by www.musixmatch.com
News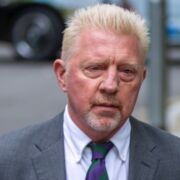 Vor 17 Stunden
Boris Becker überrascht von der Schwangerschaft seiner Freundin Angela.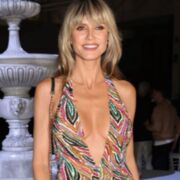 Vor 17 Stunden
Heidi Klum entlässt zwei Kandidatinnen aus "Germany's Next Topmodel"
Ancient - Apophis
Quelle: Youtube
0:00
0:00