Top The Kingston Trio Lyrics
Bob Shane/Jack Splittard
Adelita, 'tis time we remembered that only one hour more and I must go
To the hills of Sierra Del Prado for the glory of our Mexico.
Chorus:
Oh, Adelita, promise you'll remember the happy hours that now have long gone by.
Oh, Adelita, we'll share these tender moments. Adelita, it hurts me when you cry.
Adelita, the time is here to leave you. Once again, now, I'll kiss away your tears.
In my heart I will hold you forever and our love, it will live through the years.
(Chorus)
Writer(s): SHANE, GUARD, REYNOLDS
Lyrics powered by www.musixmatch.com
Im Trend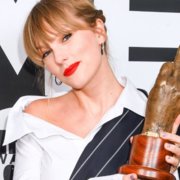 Vor 2 Tagen
Taylor Swift bricht Whitneys Rekord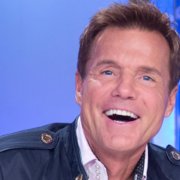 Vor 2 Tagen
Dieter Bohlen: Ein 'DSDS'-Abenteuer