It Never Felt Like This Before Songtext
It never felt like this before
You can't hear me speak
'cause I am mute
I hide too many things
I need a place to hope
I need your help to hope again
You see a laughing boy
This is not true - only a mirage
I can't conceal my fear
I have to be sincere
Chorus:
There is no way to forget
I broke your heart when I ran away
You didn't know what to do
I was only a stupid boy
When I look back now
I never felt so bad
To know that I've hurt you
Is worse than to break
Is worse than everything
Somehow I think my sparks are cold and useless
I play a role in a sad movie scene - a sad movie scene
I'm so afraid of myself
I'm so afraid of being here
I say sorry but it's not enough
I'm so afraid of losing my thoughts
(Eldron, August 2001)
Writer(s): Markus B.
Lyrics powered by www.musixmatch.com
News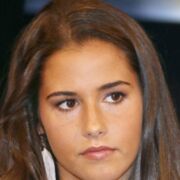 Vor 12 Stunden
Sarah Engels: War ihr neuer Film ein Flop?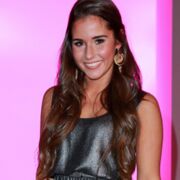 Vor 1 Tag
Sarah Engels: Rolle in Daily Soap abgelehnt!
2.

It Never Felt Like This Before

7.

Cold
Autumnblaze - It Never Felt Like This Before
Quelle: Youtube
0:00
0:00